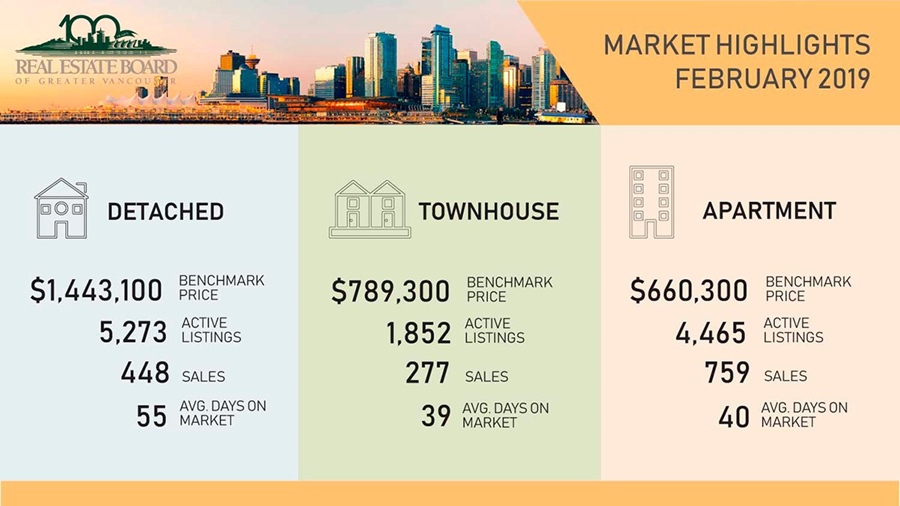 We're into the third month of 2019 already and the number of transactions continue to be rather subdued compared to the 10 year average.
The number of sales for the REBGV are 42.5% below the 10-year February sales average which indicates that buyers are maintaining the wait-and-see attitude of the last few months.
The REBGV reported 1484 sales (1103...