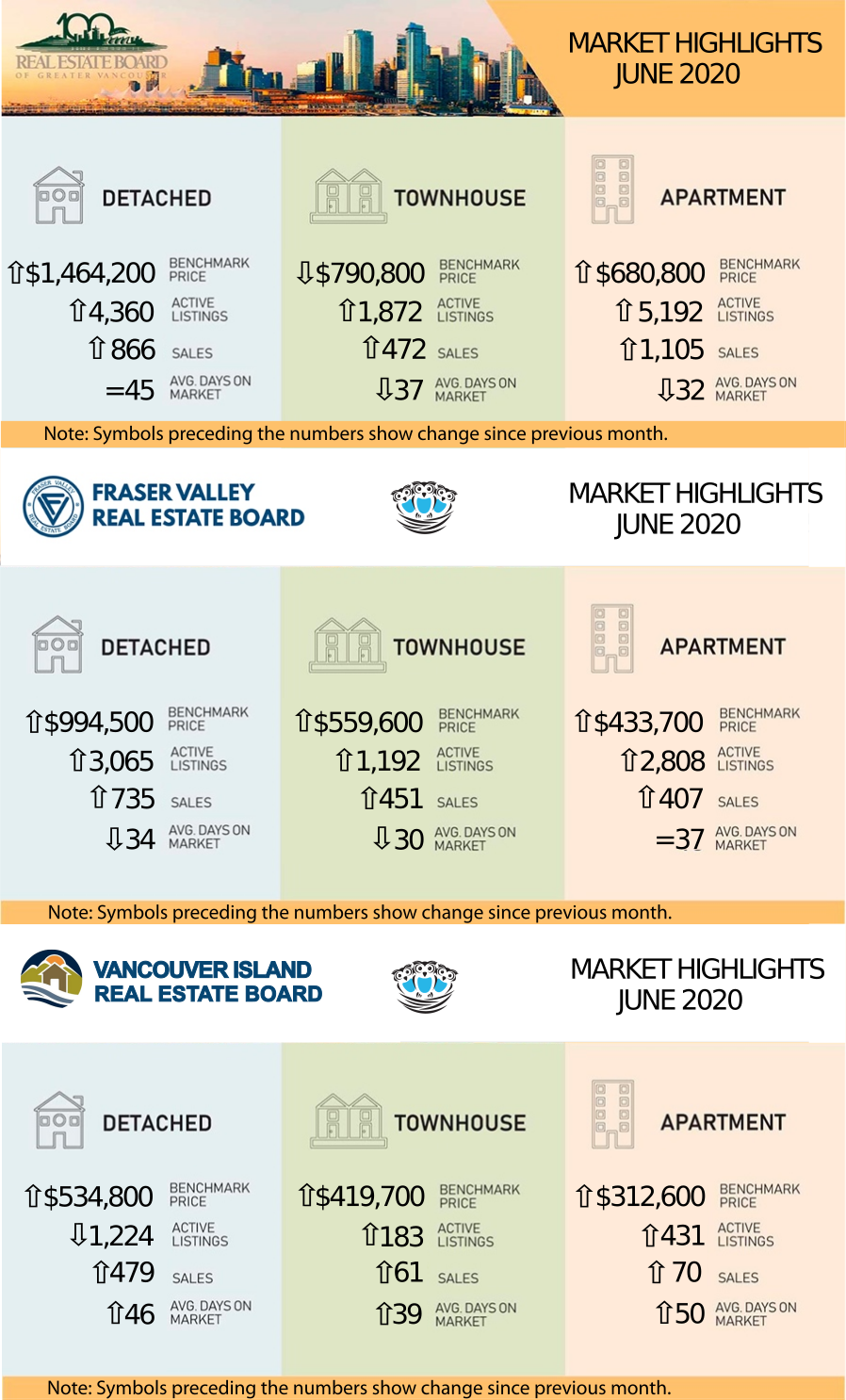 2020 is certainly the year of surprises. As a wise man said who was asked what his New Year's Resolution is for this year: "To survive 2020."

The cork finally popped which was holding back all the pent-up buying demand in the market. As usual, though, the best prepared and best-priced properties are being sold in multiple offers, much as we have seen in years past. The only difference is that the offers are not going ridiculously above the asking price.
Buyers, sellers, and realtors have generally been quite careful when showing and viewing homes. There has been much more emphasis placed on pre-screening buyers prior to a showing by asking questions about the buyer's ability to complete in the home's price range and ensuring that there aren't any factors that will automatically disqualify the home for that particular buyer prior to setting up the showing. "Lookie-loos" or those home viewers that are not serious about buying a home have disappeared.
Our last month's prediction was pretty accurate...
"We anticipate that with the relaxation of pandemic restrictions, there will be more properties newly listed in June and possibly throughout the summer. It is primed to be a busy season for property sales as there is lots of pent-up demand on both the buyers and sellers sides. Mortgage brokers were warning us that there has been a surge in the number of pre-approvals recently, which has been fueled by historically low-interest rates and the threat of new lending rules from CMHC (Canada Mortgage and Housing Corporation)."
The new mortgage rules have now taken effect which has limited the price range that some buyers are able to afford. Here is a quick summary of the changes:
Some of the major changes in the new CMHC insurance rules are:
- The requirement of a minimum credit score of 680 instead of the current 600
- A new limit of total gross debt servicing (GDS) ratios to its new standard requirement of 35% of annual income, compared with a current threshold of 39%, and total debt (TDS) servicing to 42% versus 44% now.
These changes will effectively lower purchasing power for any buyer who does not have 20% down.
On the positive side, however, let's not forget that the COVID event did lead to a drop in both fixed-rate and variable-rate mortgages that has helped a buyers' ability to borrow. This has made many people sitting on the sidelines decide to participate in the market.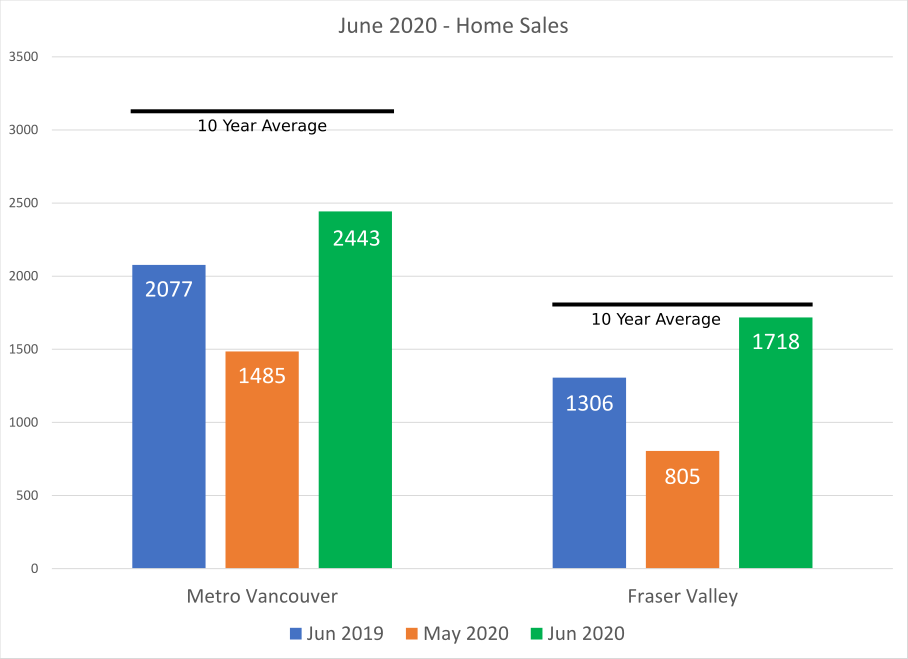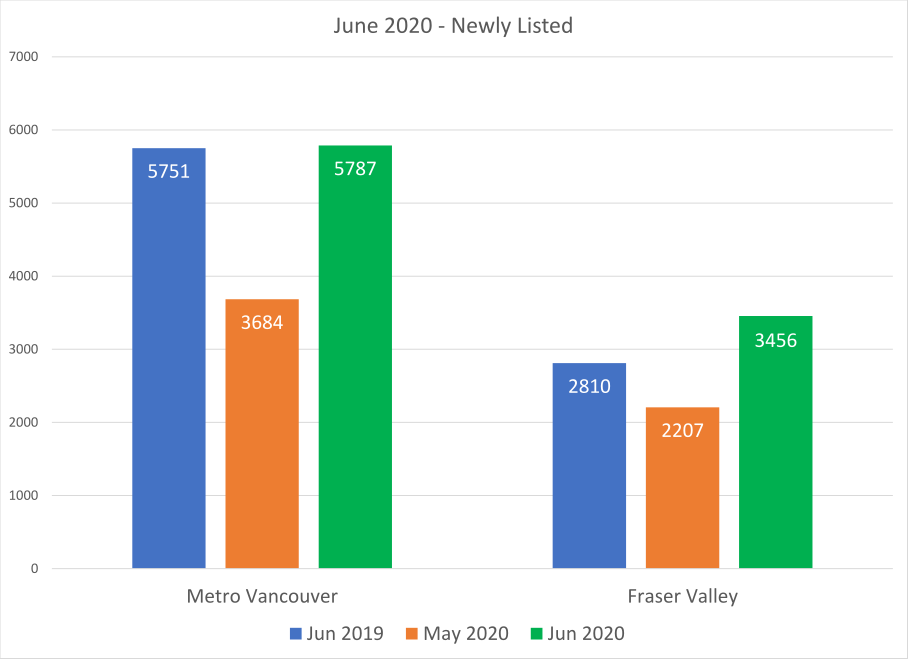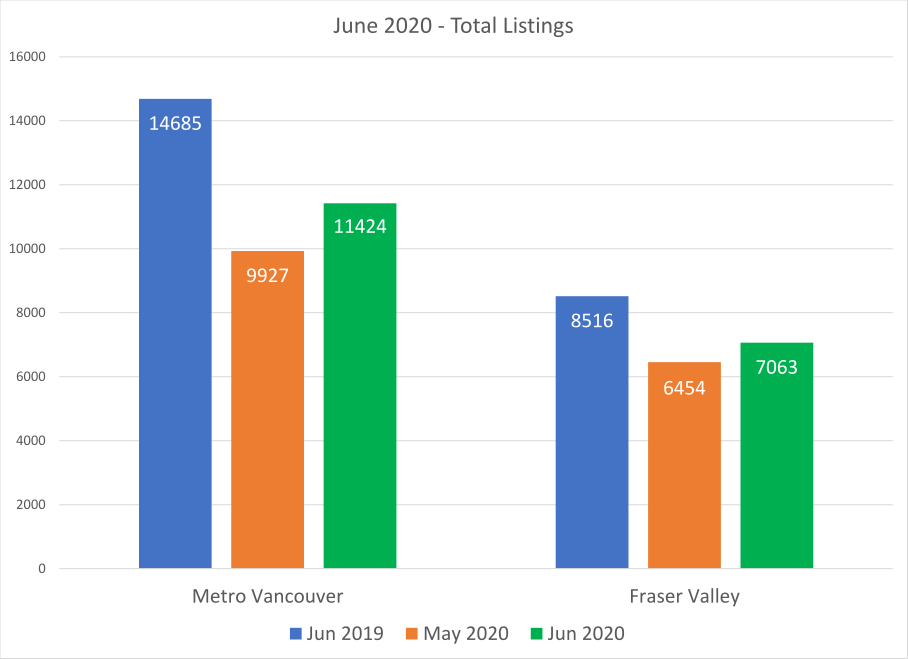 From the VIREB Statistics Report:
"The COVID-19 effect on VIREB's housing market seemingly wore off in June, with sales rebounding significantly from May and posting year-over-year increases in most markets.
Last month, 479 single-family homes sold on the Multiple Listing Service® (MLS®) System compared to 246 in May 2020 and 406 one year ago. Sales of apartments increased by three percent year over year but were 59 percent higher than in May. Townhouse sales rose by three percent year over year and were up by 118 percent from May 2020.
Inventory of single-family homes last month dipped by 23 percent year over year (1,598 to 1,224). Active listings of apartments rose by 22 percent (353 to 431) year over year, while townhouse inventory dipped by three percent (189 to 183)."
Click on the image below to see the full report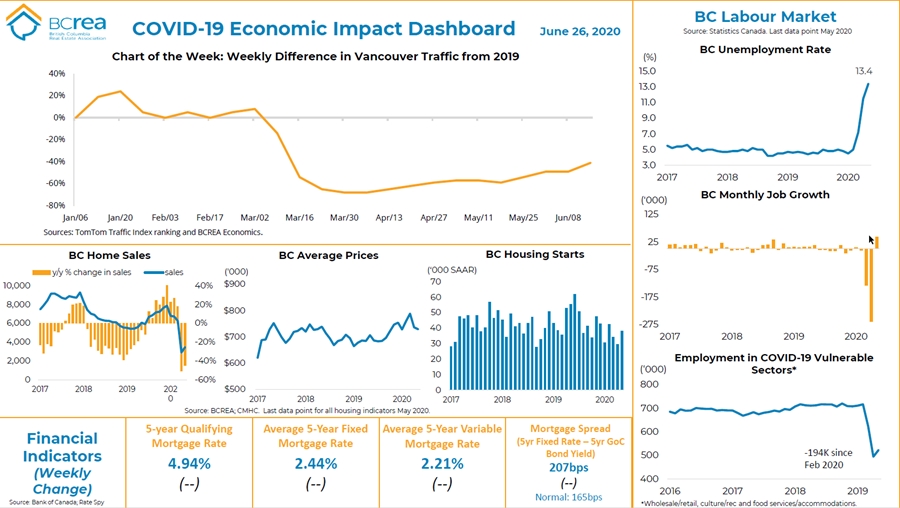 The Stats Centre Reports for the REBGV for June are available now on our website at this link under "BLOG AND STATS" .  The Stats Centre Reports are automatically updated every month on our website as they become available. LINK 
Note that you may have to refresh the screen a few times until all the reports come up. This is a problem with the Real Estate Board website. 
Here are the full statistic packages for Greater Vancouver, the Fraser Valley (which includes Surrey, North Surrey, South Surrey/White Rock, Cloverdale, Delta, Langley, Abbotsford, Chilliwack, and Mission), and Vancouver Island (which includes Campbell River, Comox, Duncan, Nanaimo, Parksville/Qualicum, and Port Alberni.) 
Below is a link to a graph showing the rise in prices in the Lower Mainland just for resale properties (no new homes) over the last year. This link is live so it will update when the new statistics come in each month. LINK to live graph
Continue to practice safe social-distancing!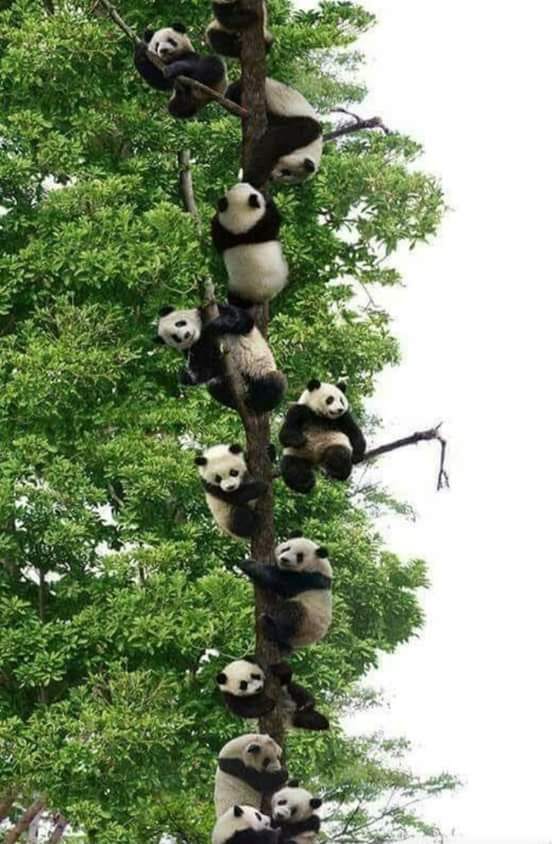 We wish everyone continued good health through these difficult times.
Cheers,
Barry, Olga, and Alice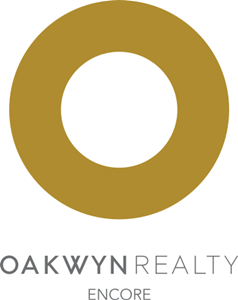 #6-228 Schoolhouse Street, Coquitlam, BC, V3K 6V7