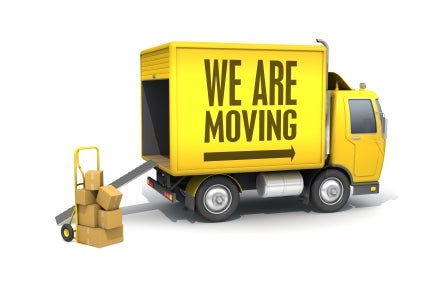 There are lots of good reasons to hire a moving company. It lowers your moving day stress, saves your back, and with the right company, can ensure that your goods are safe from accidental damage.
But for every sweet song of a smooth move, there are an equal number of "moving company blues" tunes out there. From a few sad notes of regret to total devastation, making a mistake when hiring a moving company can be an experience you'll never forget.
Here are some tips to help make the right move when it comes to choosing partners for your next relocation:
1) Get in-house estimates for your move from anywhere between 2 to 4 companies. Many may say they don't need to see your stuff to estimate the cost, but the fact is a reputable company will want to see your place first-hand.
2) Do your legal homework on the moving company. Trustworthy companies will have all their information readily available, including WCB coverage, insurance coverages for damage and loss,  and licensing. Take a minute to do a quick search on Yelp to see what the feedback is from real customers.
3) Don't commit to a big deposit or other down payment. Shady operators can abscond with you money and/or hold your possessions hostage to extort "excess fuel charges" or other bogus price changes.
4) Never go with the low-ball offer. If you get three estimates within the same range and one that's substantially lower, what does that tell you about the quote? Don't let cheap impulses turn into expensive mistakes.
5) Get referrals from friends, co-workers, and even your H.R. department (assuming you work for a company that deals with relocations). Also... ask your real estate agent!
Are you looking for referrals for a trustworthy moving company? We'd be glad to provide you with private references. Contact us for the information today.
Other resources: LINK