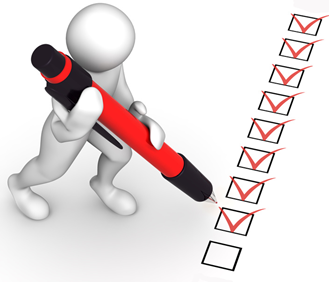 There are many advantages to purchasing a new home: buyers are able to build equity, to enjoy the pride of ownership, and to obtain accommodation that is often larger and/or more luxurious than what is available to rent.
If you are planning to buy a home within the next few weeks or months, preparing now can help you save time and money. When competing in a seller's market, being prepared may also give you an advantage over other buyers.
Consider the following tips prior to beginning your home search:
1) Know your bottom line… before you begin looking at homes.
This means more than just knowing what price you are willing to pay. Consider the distance you are willing to commute to work, the number of bedrooms and bathrooms you require and what you need in terms of local community facilities. If you have children, the proximity to schools and parks will likely also be a consideration. By knowing your bottom line, you can avoid making snap decisions guided by emotional responses to attractive home features or the pressures of competing buyers.
2) Check your credit.
Bad credit can happen to good people. Sometimes it's due to an unpaid or lost bill and other times it can be inaccuracies in the report itself. Who wants to discover that they have a bad credit rating after finding the home of their dreams? Rather than waiting for a lender to inform you of your credit rating, it is wise to obtain a copy prior to beginning your home search. This will give you an opportunity to address any inaccuracies and perhaps settle any outstanding debts.
The more 'blemishes' you have on your credit report, the more likely it is that your lender will charge you a higher interest rate as a hedge against a bad loan. You can obtain a copy of your credit report from accredited organizations such as Equifax.
3) Avoid making any major purchases prior to buying home.
Lenders tend to become nervous when they see that a potential homeowner has stretched their disposable income to the breaking point by buying a car or a boat for example. Such purchases can make it more difficult to obtain a mortgage or may lower the mortgage amount.
Calculate the maximum monthly mortgage payment you can afford. Generally, the banks will allow people to take out a mortgage that is approximately equal to 30 percent of their gross monthly income. Depending on your personal circumstances, it may not be wise to take the largest mortgage possible.
Consider your other long and short-term expenses such as tuition for yourself or your children, a new car, or vacations. Also be sure to factor in monthly retirement savings.
4) Anticipate higher interest rates.
Recalculate the above maximum monthly mortgage payment based on interest rates that are two or three percent higher than current rates. Ask yourself if you could afford to pay a higher monthly payment without infringing on other commitments
5) Determine your cash flow at the time of purchase.
There are various fees involved in closing a deal including the down payment, closing costs (federal and property taxes, appraisal fees, title insurance, survey fees, etc.) and home insurance. If you are moving from a rental suite, you should also be prepared for expenses that may have been incorporated into your rent such as heat, hot water, electricity and cable service.
6) Budget for any repairs and maintenance that may be required in your new home.
Sometimes people purchase a 'fixer-upper' because the home has other redeeming features such as a large backyard or proximity to schools or parks. If your new home will require repairs or maintenance be sure to budget for these expenses. For example, a bedroom renovation can wait for a few months but most families cannot go a day without a functioning water heater!
7) Get your paperwork in order.
Lenders will often need to see bank statements, pay stubs, and tax documents for the past two years. If you are self-employed, tax documents, bank statements and collateral such as a vehicle or other property are important criteria to securing a mortgage
8) Get pre-approved for a loan.
Once you have calculated a budget you can live with, approach a lender to find out if you can get approved for a mortgage and how much you can spend on a home. Being pre-approved can put you in a stronger position when you make an offer and can save you valuable time in a seller's market.
9) Contact your Realtor as early as possible in the process.
Getting your Realtor involved early can be very helpful as they can give you access to more powerful search tools, guide you to areas and properties that will give you the most value, and most importantly, give you an experienced opinion on the properties of interest.
10) Get on the "same page".
If there is more than one person involved in the buying decision, ensure that you have worked out a suitable compromise on the necessary versus "nice to have" features of a new property. Doing so can reduce the amount of time needed to find the perfect property and can increase the efficiency of your search. Searching for a property can be lots of fun once these compromises are reached. Buying a home is not only a lifestyle change; it is an important investment.
Making the most of your investment means planning ahead to find the right home, the best rates, and the ideal time for you to enter the market.